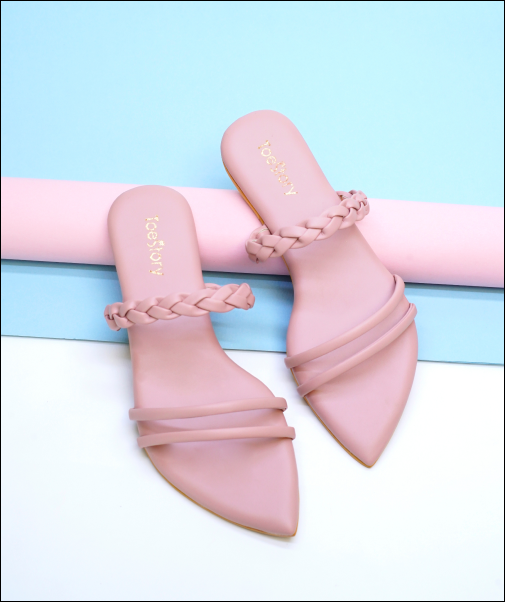 ToeStory is a fashion footwear brand for the modern Indian woman to look stylish without compromising on comfort. 
Our footwear collection includes elegant and chic flats, heels, and mules that are perfect for all walks of life!
We believe fashion shouldn't come at a cost of discomfort, especially when adorning your feet from dawn to dusk, so we meticulously craft our shoes using premium, eco-friendly materials like vegan leather and cushioned insoles, ensuring your highest level of comfort.
We keep our designs minimalistic, stylish, and always on-trend, so you can stay ahead in the fashion game.
With continuously refreshing styles and designs inspired by forthcoming seasons & occasions for you to look snappy, we bring a smooth online shopping experience from the comfort of your home.
Come join the party and step into a world of both elegance and ease.